What kind of pest problem are you having? Select all that apply.
Effective Pest Treatments in Boise with Lasting Results
If pests have you feeling uncomfortable in your own home, look no further than Affinity Pest Control! We'll quickly and safely remove pests while going above and beyond to give you lasting protection.
AREAS WE SERVICE IN IDAHO
Locally Owned and Operated by Veterans
As a locally-owned business, we take great pride in helping our neighbors achieve pest-free homes. We're equipped to handle whatever pest problem you have, no matter how big or small. We currently service the following areas in Idaho:
Image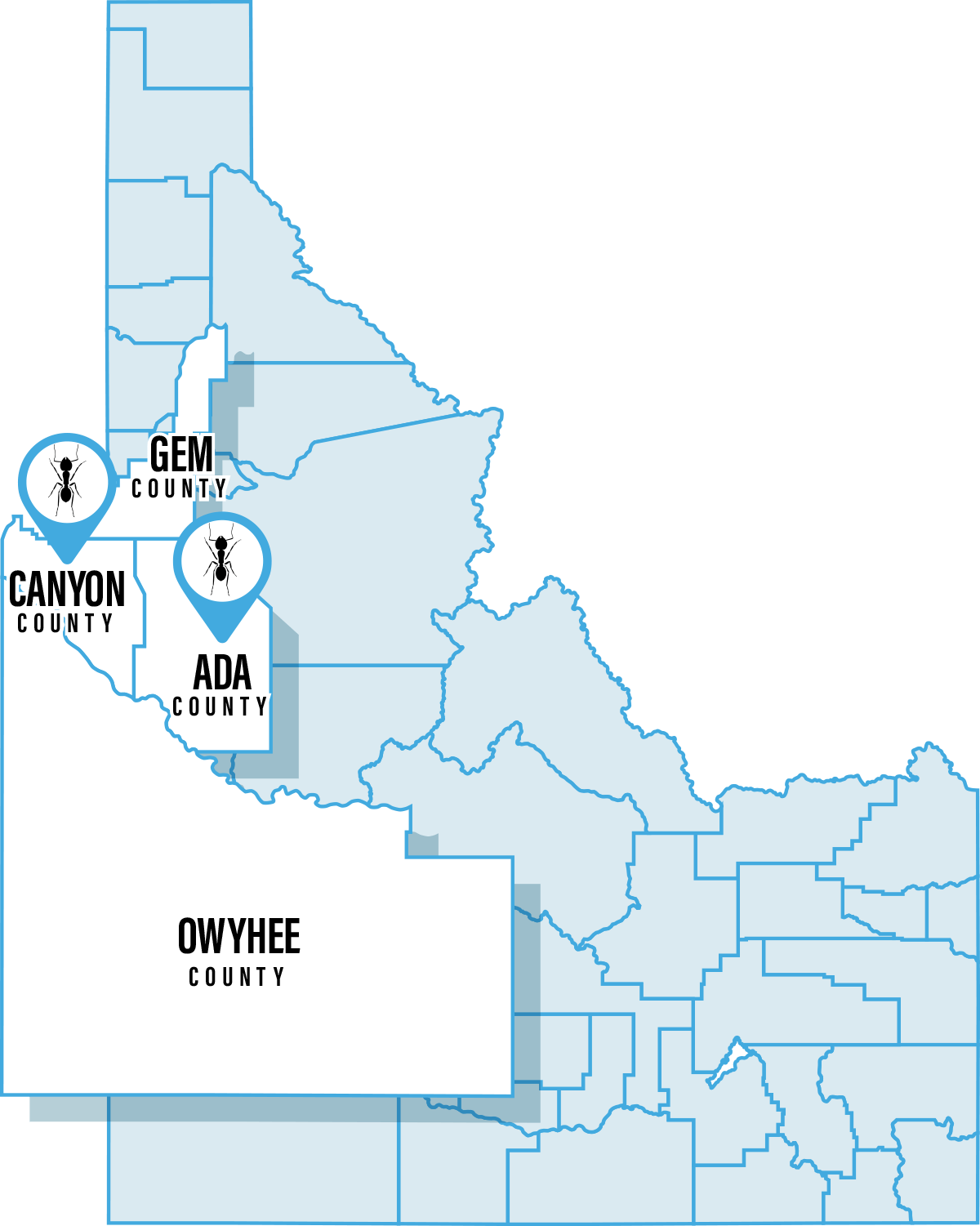 SPECIAL OFFERS
Save Money Today!
Exceptional pest control shouldn't break the bank, and with Affinity Pest Control it doesn't! Check out our special offers and save big.
FAMILY-FRIENDLY PEST CONTROL
Trust in Two Decades of Experience in Boise
With over 20 years of experience in the industry, we know the ins and outs of pest control. We use effective, family-friendly products to protect your family and give you the relief from pests in Boise that you deserve!
Image