Same-Day Services and Saturday Hours
What kind of problem are you having? Select all that apply.
Pest Control in Middleton
You shouldn't have to wait for relief from pests. Affinity Pest Control proudly provides same-day pest control services when you call before noon and Saturday hours. We're dedicated to providing flexible scheduling and quality care. We also understand that no two pest infestations are the same, and no two homes are the same. That's why we begin each service with a detailed inspection to identify what pests you're dealing with and the unique needs of your property. Pest control doesn't have to be an endless battle—just call Affinity Pest Control today! Once our free inspection has been completed, we will begin with a tailored treatment solution. Our exterminators in Middleton provide:
Custom interior and exterior treatments. 
Crack and crevice treatment to prevent pests from entering your home again. 
Customer education to prevent future infestations.
Follow-up services to maintain a pest-free home.
Why Choose Affinity Pest Control
For over 20 years in business, we've been protecting homes through passion, integrity, and hard work. Throughout all of these years, we've had the same mission: to help our community through reliable, safe pest control. When you work with a local, veteran-owned business, you can expect consistent work, extraordinary results, and even better customer service. On top of that, we make it a priority to continue our education through training on the latest technology and methods. With Affinity Pest Control, expect nothing but quality from beginning to end. 
Image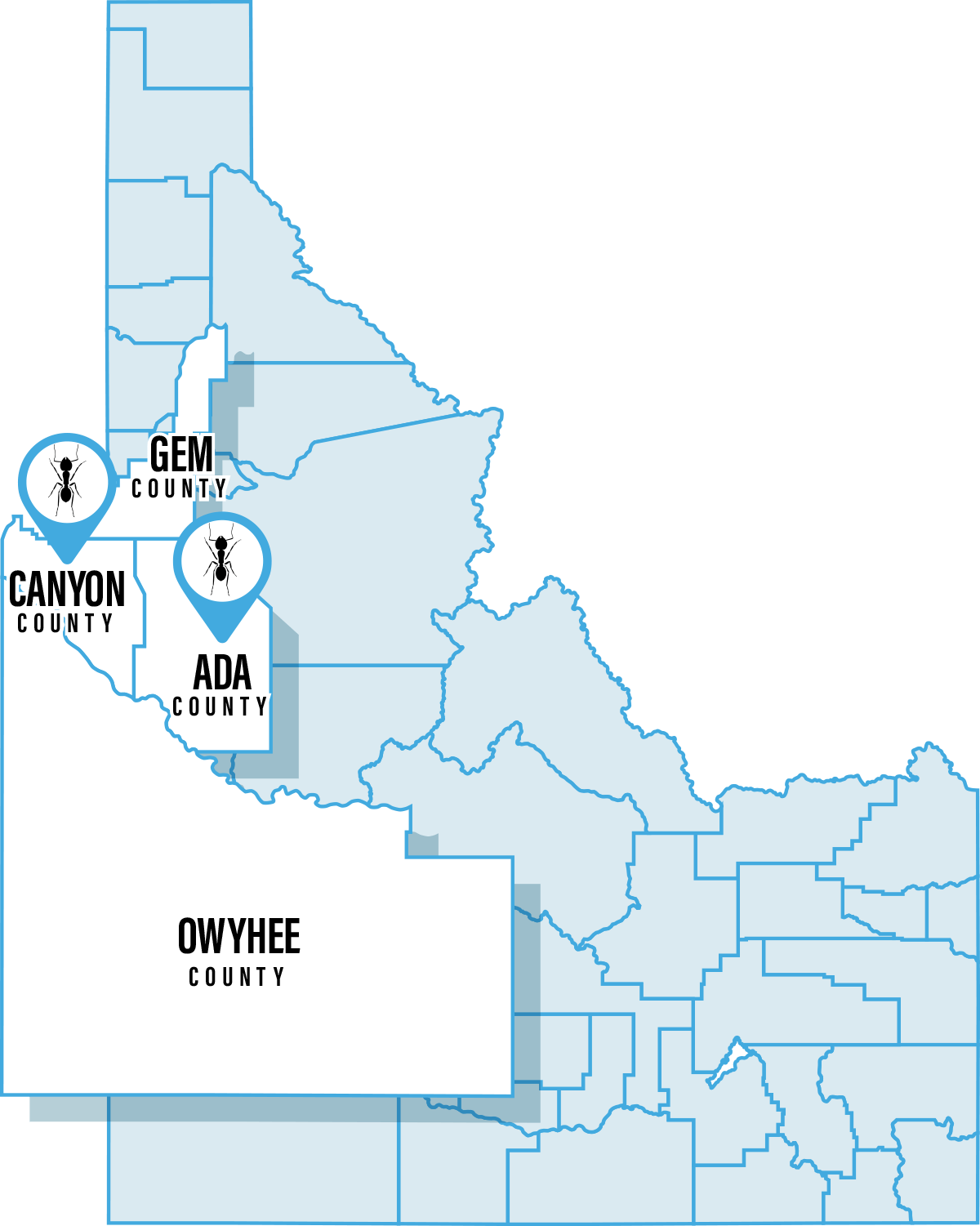 Mosquito Exterminator in Middleton
If you're sick and tired of itching bites and annoying pests in your outdoor spaces, get the relief you need with our mosquito control in Middleton. With our exterminators working for you, you can count on a safe and comfortable yard that lasts all year and prevent irritating bloodsuckers from coming back. Skip the unreliable DIY mosquito control methods and choose the service that works. 
Our mosquito control service includes:
Experienced, friendly, and dependable mosquito exterminators.
A detailed inspection of your outdoor spaces to identify hiding places, breeding areas, and the extent of your infestation.
A personalized treatment plan.
Flexible scheduling options that accommodate your busy schedule. 
Follow-up inspections to ensure the insects can't come back.
Optional included tick control.
Protection from diseases like Malaria, Yellow Fever, and West Nile Virus. 
And more!
Bed Bug Exterminator in Middleton
After working hard all day, you deserve a good night's sleep. But if bed bugs have made themselves at home in your room, quality rest isn't going to happen. At Affinity, our bed bug treatment in Middleton is your ticket back to sleep and the fastest way to reclaim your peace of mind. With our local exterminators working to safely clear your home, you can feel confident that you'll have a bed bug-free home that lasts. So stop losing precious rest and give us a call today! 
Common indicators of bed bugs include:
Small, rust-colored stains on affected bedding or furniture.
Itchy red bites on your skin.
An unpleasant smell in an infested room, similar to mildew or wet linen.
Discarded bed bug skins and eggshells.
Live adult bugs in your home.
Rodent Exterminator in Middleton
Have you noticed the sound of scurrying in the walls or found bite marks on items in your pantry? These small indicators might be a sign of a larger rodent infestation. Good thing you can receive quality rat and mouse control in Middleton with Affinity Pest Control. Our rodent exterminators are skilled in inspection and removal, guaranteeing that vermin will be removed once and for all. With strategic trap placement and recurring treatments, our exterminators offer only the most effective care to keep you and your family safe! 
Eco-Friendly Treatments for Peace of Mind
We take pride in our work and have high standards of responsibility when we come to your home and provide you with service. You can rest assured with Affinity knowing our exterminators use the safest and most effective methods of treatment—all the products we use are EPA-approved and family- and pet-friendly. Keeping you and your family safe is a top priority!
Termite Exterminator in Middleton
Termites can be the source of a lot of stress, especially when they're notorious for causing a large amount of structural damage. But you don't have to stand for it when you have Affinity Pest Control's termite treatment available. Don't spend any more time on those time-consuming and frustrating DIY termite control methods. We're here to offer professional help and deliver great results that are only possible with the help of a highly-skilled team.
Our expert termite exterminators will:
Conduct an in-depth termite inspection of your entire home to locate signs of damage.
Draw up a customized plan of action based on what they find.
Implement Termidor HE technology to get rid of present termite colonies.
Place a protective barrier around your home to keep you guarded against future infestations.
Re-treat your home for FREE under our protection plan if termites return.