Trusted Pest Management In Parma, ID
What kind of problem are you having? Select all that apply.
Parma, ID Pest Control
Get the best pest control services in Parma, ID from the experts at Affinity. We'll get you started with a free quote.
Parma, Idaho is a great place to live. Pests think so too. We have a wide range of insects and critters that accidentally cause trouble. Before you seek out Canyon County pest control, there are a few things you should know. Let's take a look at what pest control in Parma should look like and why it is so important to get control of pests.
Residential Pest Control In Parma, ID
Pest control is a process. There is no simple fix or a single product that will keep pests out of your home.
Your pest control provider needs to use a process of routine inspections, targeted spray treatments, granular treatments, applications of baits where needed, de-webbing, and other general pest maintenance to keep pests from getting into your home. At the core of every home pest control plan is strong perimeter protection to prevent household pests from getting inside.
Some pests can present a problem in your yard. These can also be managed by a licensed pest professional. Mosquitoes, ticks, fleas, and certain ants, are great examples of yard pests. Routine treatments and targeted control make your yard difficult for pests to develop into adults.
Image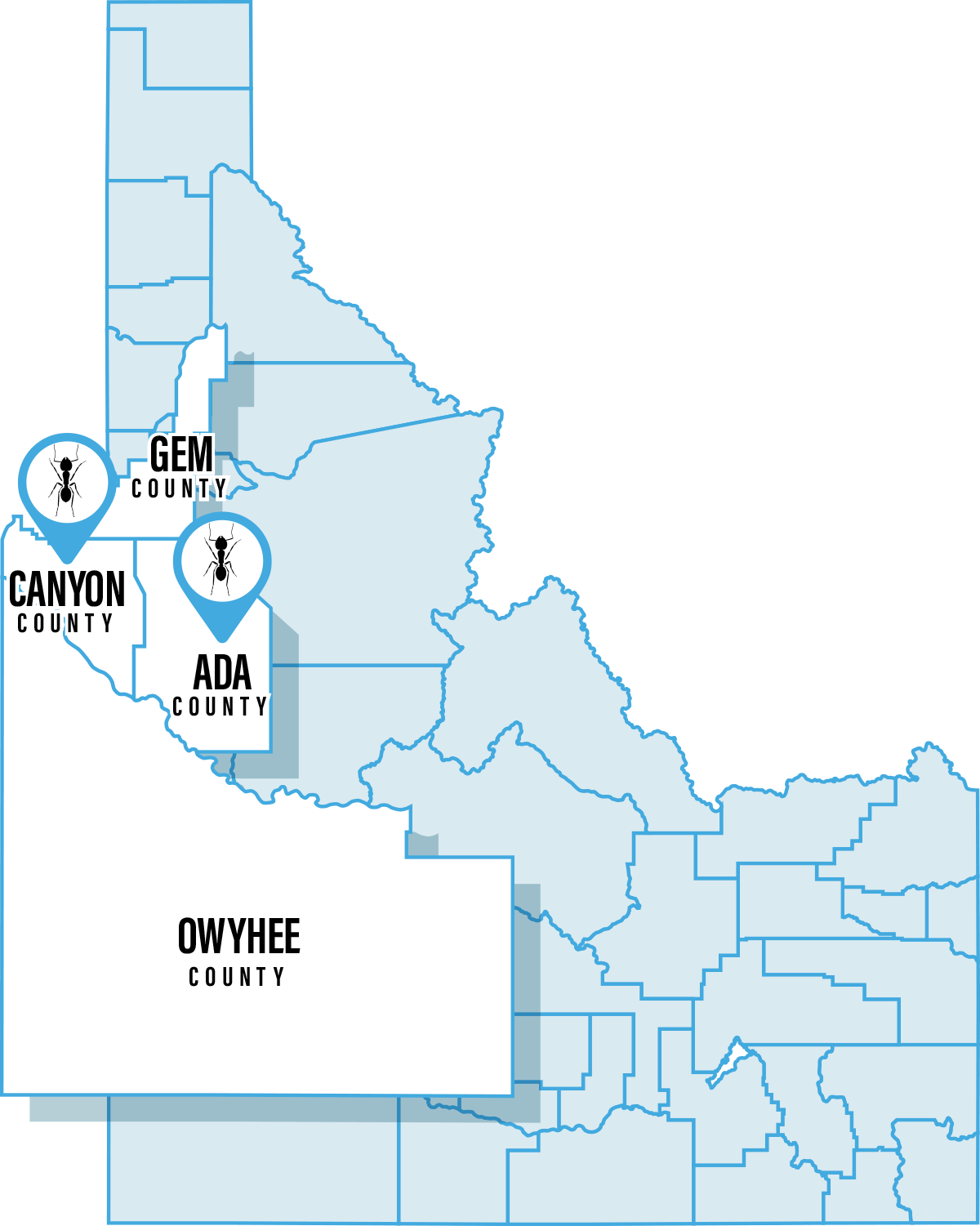 Commercial Pest Control In Parma, ID
There is no place for pests inside your Parma business. The best way to keep pests out is to have a commercial pest control plan created for your business and to have this plan executed by commercial specialists.
At Affinity Pest Control, we apply industry-leading solutions to help our commercial customers maintain pest-free facilities that meet all governmental guidelines. Our commercial specialists are trained in Integrated Pest Management, the gold standard for pest control. You should not settle for anything less.
If you own or operate a business in Parma, Idaho, reach out to us for a consultation and pest control evaluation. We'll guide you toward the right solution for your specific needs.
Mosquitoes & Dangerous Disease: What Parma Residents Ought To Know
Every mosquito that bites you is not going to make you sick. You know this. It is likely that you also know that mosquitoes have the potential to carry malaria, West Nile virus, Zika virus, and many other dangerous diseases. Fortunately, only a fraction of the population is impacted by these diseases each year.
Only you can decide how essential mosquito control is for you and your family. Our job is to give you the most effective mosquito control. We do this by applying mist treatments to key areas on your property. The product we use targets mosquito development. When mosquitoes can't develop from eggs to adults, this can have a big impact on mosquito activity in your yard.
Seasonal mosquito control is always active and it targets a vulnerability that mosquitoes have. You may not know this but mosquitoes don't fly around all that much. They spend most of their time resting. If a mosquito takes the long journey to fly into your yard, it is likely to rest as soon as it can. When resting areas are treated with an active ingredient that disrupts mosquito development, mosquitoes aren't allowed to live on your property. The result of this is a lot fewer mosquito bites - if any. 
What To Do If You Are Bitten By A Tick In Parma
Tick-borne disease is a growing concern in the United States, and our little neck of the woods is not exempt. If you are bitten by a tick, there is a chance of disease transmission. Here are steps you should take when you're bitten by a tick, and why you should take them.
What To Do
Use a tick-removal tool if you have one. If you don't have a tick-removal tool, use needle-nose tweezers. Be sure to pinch the tick near the head (the part that is lodged in your skin). Avoid pinching the abdomen. Pull outward and upward. Once the tick is removed, wash the wound and disinfect it with antibiotic cream. If you notice a rash developing, reach out to your physician for advice.
Why?
It takes more than 12 hours for disease-causing organisms to transfer from a tick to your body. If you pinch the abdomen of a tick, it can introduce more of these microorganisms into your body. Once the tick is removed, cleaning and disinfecting the wound prevents any microorganisms on the surface from getting into the wound. When a rash develops, it can be a sign of early onset of disease.
Guard yourself against tick bites by using personal protection and proper tick removal. Also, keep in mind that Affinity Pest Control offers yard treatments to knock down ticks and prevent them from getting on you and your pets. Reach out to us today to get started with our professional tick control service. We're standing by to assist you with addressing all your pest concerns.  
Rodent Control in Parma
With over 20 years of experience working in the pest control industry in Parma, we have established a reputation for quality service. Our trusted exterminators are knowledgeable and continually kept up to date and trained on the latest advancements and rodent control treatment methods. When you are faced with a rat infestation or rodent problem in your home, you want quick, reliable service you can trust. Affinity Pest Control is your answer to professional, discreet, and personalized care. We can help you get rid of mice and rats permanently. Our rodent control services include:
A thorough inspection of your home looking for all signs of a rodent infestation.
Bait traps to manage large infestations of rodents without risking the safety of your family or pets.
Utilization of excluders to fill minor gaps and holes. 
On-time, reliable service from experienced and dedicated staff.
Expert advice and recommendations for additional repairs
Ongoing service and follow-up visits as needed.  
Same-day and Saturday services offered.
Our guarantee!
Rodents can carry harmful diseases and dangerous bacteria. Protect your family and loved ones today with the help of the professionals at Affinity Pest Control.