Fast Relief With Same-Day Services
What kind of problem are you having? Select all that apply.
Pest Control in Star
Don't wait for relief from pests. Affinity Pest Control provides same-day services and Saturday hours. Our exterminators protect your home from pests year-round and start with a free quote.
We know that pest control isn't always on your mind until you find yourself in a battle with pests! We get it, and with Affinity, we take care of the problem for you. We offer same-day pest services in Star if you call before noon. We understand the stress a pest infestation can cause, it certainly can take its toll on your family. You can rest assured with Affinity knowing the service products we use are EPA-approved and kid- and pet-friendly. If you're looking for pest control near you, Affinity Pest Control will protect your home and family from unwanted pests.
Lasting Relief With Comprehensive Treatment
We start our thorough inspections by checking the property for any possible areas that pests could be using to gain entry, as well as what could be attracting the pests. We'll thoroughly treat your home to eliminate pests and prevent them from returning. 
Initial Interior/Exterior Treatment.
Crack and Crevice Treatment to help prevent even the tiniest of pests from entering your home. 
Customer Education for pest prevention.
Schedule follow-up services to maintain a pest-free home.
Image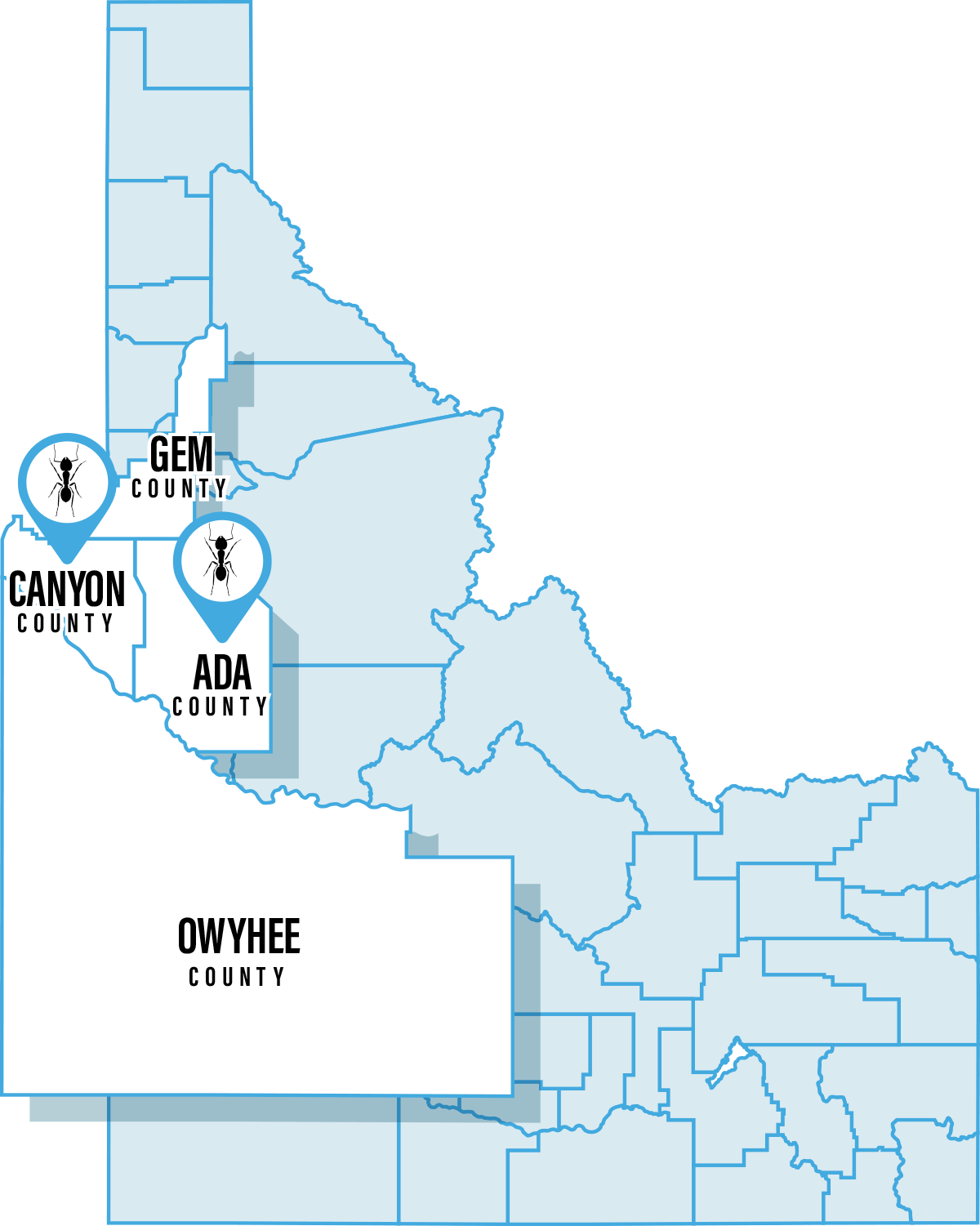 We Offer Same-Day Pest Solutions
Call before noon and we can offer same-day services! We have pest package options, so you can choose what will work best for your unique pest needs. Our pest-preventative programs offer a way to keep your home pest-free and your family and pets safe. Our pest control programs are specifically tailored to effectively treat common residential pests in Idaho. We stay up-to-date on the latest and most effective methods in professional pest management. Not only do we offer same-day service, but our goal is also to keep your home pest-free year-round!
Eliminating Pests Effectively and Safely
When you have Affinity Pest Control on your side, you can rest easy, knowing you have the experts on your side. We offer same-day service options if you call before noon, call today, and schedule a free pest inspection. We are the residential pest control experts. If you're in a battle with pests, Affinity is on your side. We cover a large range of common residential pests such as: 
Ants
Bed Bugs
Box Elder Bugs
Cockroaches
Earwigs
Elm Seed Bugs
Flies
Mosquitoes
Ticks
Rodents 
And more!
Mosquito Control in Star
Nothing can ruin your outdoor activities like mosquitoes. But when clouds of these blood-sucking insects show up, they do more than just drive you back indoors. Mosquitoes can transmit potentially life-threatening viruses such as West Nile and Zika, as well as Malaria and Dengue. Don't risk your family's well-being! Affinity Pest Control offers effective, eco-friendly mosquito control in Star to keep your family safe. We even have same-day and Saturday services!
Locally Owned and Operated Pest Control Company
We aren't just a trusted pest control provider. We're also your neighbors. At Affinity, we know what it takes to rid your yard of pesky mosquitoes. When our mosquito exterminator arrives at your home, it's with a safe, environmentally friendly plan to reclaim your outdoor space from mosquitoes and keep them from returning. And because we value our reputation, Affinity offers free re-treatment if you aren't completely satisfied.
Bed Bug Treatment in Star
The presence of bed bugs is one of the most disturbing discoveries a homeowner can make. It may also be a confusing discovery, but if you travel or host guests in your home, these tiny hitchhikers may be the unexpected result. The presence of itchy welts or musty, rust-stained linens are all signs of a bed bug infestation. Don't waste time or money tackling bed bugs on your own. Affinity Pest Control has the knowledge and experience to professionally eradicate these pests from your home for good.
Comprehensive, Family-Safe Bed Bug Treatment
Bed bugs can be notoriously difficult to eradicate. One-shot home treatments may kill some of the bed bugs you see, but won't touch the insects still multiplying deep inside your furniture or along the baseboards of your home. When you partner with Affinity Pest Control for bed bug extermination you will receive:
A free inspection to determine the level of infestation.
3 to 4 effective, safe treatments to completely eliminate bed bugs.
A 100% guarantee—If you see even one bed bug between visits, we'll retreat at no additional cost to you.
Rodent Control in Star
Of all the pest infestations that homeowners don't want to deal with, a rodent infestation is by far the worst. Mice and rats are sneaky, clever, and destructive, meaning that they need to be removed swiftly once they get indoors. For this to work, you need the kind of reliable help that you'll get from our rodent control in Star! With Affinity Pest Control on your side, even severe infestations will be taken care of quickly, efficiently, and safely. Get the rodent-free home you deserve and book an inspection today!
Some signs of rodent activity include:
Scratching noises behind walls.
Unexplained power outages.
Unpleasant odors from difficult-to-access areas of your home.
Bite marks on food packaging.
Footprints around the kitchen and food storage areas.
Small holes or grease marks on baseboards.
Unconventional pet behavior or injuries.
Prevent Rodent-Borne Disease
Mice, rats, and other rodents have a reputation for carrying and spreading some of history's nastiest illnesses. Unfortunately, that reputation is well-deserved. All over Idaho, these pests are known carriers of Hantavirus, Typhus, Salmonella, and even Bubonic Plague in rare cases! A proper rodent control plan, however, can keep your loved ones safe all year, so only book one from the very best.
Termite Control in Star
If you've been stressing about termites, you can put all of your worries to the side. Affinity Pest Control is here to offer professional termite treatment that gets rid of termites for good. Aside from causing serious damage to your home, dealing with these pests can be extremely stressful and time-consuming. That's why we have a plan for efficient and effective termite removal. See the experts, and say goodbye to termites!
When you choose our termite control services, we will:
Thoroughly inspect your home for any signs of termite damage.
Come up with a fool-proof, individualized treatment plan based on our findings.
Use Termidor HE technology to eradicate any existing termite colonies.
Form a barrier around your home for ultimate protection against future infestations.
Offer complimentary re-treatments under Affinity's protection plan if termites come back.
CONTACT US TODAY FOR A FREE QUOTE!
Same-Day Termite Control Services
When termites strike, it's never convenient. An infestation can arise at any given moment, so we understand that we may need to act fast. That's why we offer same-day appointment options. When you work with us, you can feel confident that we'll address the issue shortly after it's noticed and have a solution ready for you.