Save $100 on Pest Control In Wilder, Idaho
What kind of problem are you having? Select all that apply.
Wilder, ID Pest Control
Save $100 on your pest control services in Wilder when you contact Affinity Pest Control today! We'll give you expert treatments at a price you can afford.
Professional pest control is essential for any homeowner, because the reality is, that pests will always try to find a way into your home. Don't waste time attempting to do it yourself when you can recruit the help of a local exterminator to get the job done. Our team at Affinity Pest Control does an excellent job at ensuring you are kept in the loop the entire time, so you can feel confident about our pest treatments. When you're looking to get rid of pests efficiently, trust the team with over 20 years of experience to handle the task.
When you partner with us, you'll experience: 
Only the friendliest, highly-skilled exterminators in Wilder.
In-depth inspections of your entire home to determine the best treatment plan.
Individualized plans depending on your unique needs.
Follow-up visits and treatments to keep pests out for good.
Flexible appointment slots that fit your schedule.
And more!
Flexible Pest Control Services
At Affinity Pest Control, it's important to us that we're available to you when you need us. No one should have to wait for professional pest treatments, which is why we offer flexible scheduling options and same-day services. You can rest assured knowing that when you need us, we'll be there to save the day. As your reliable pest control company in Wilder, we'll give you the results you deserve, when you need them.
Image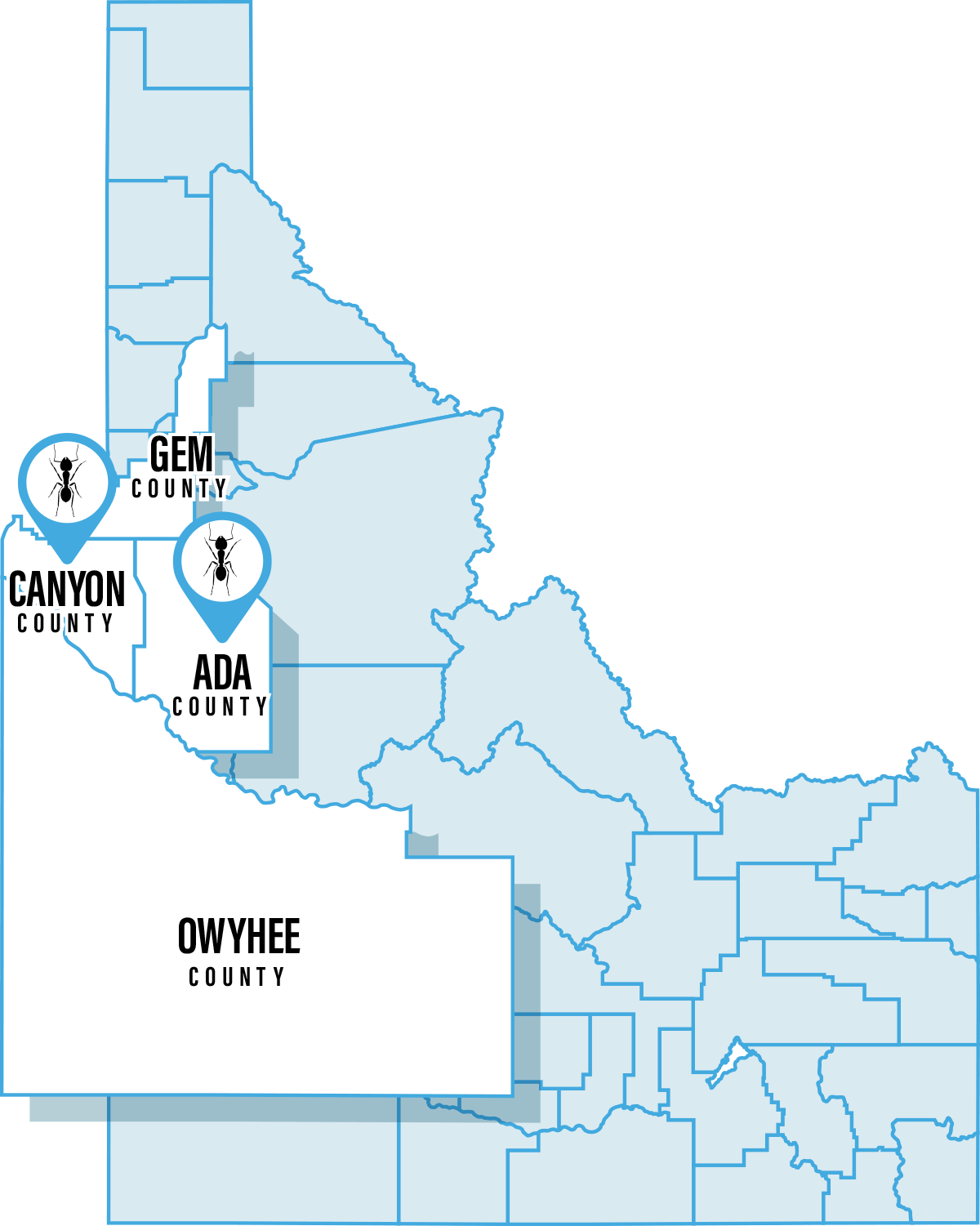 Commercial Pest Control In Wilder
Running a business is already a 24/7 labor of love and is seemingly riddled with challenges and areas of opportunity. Everything from budget cuts and expansion to productivity levels and supply and demand, you likely have your hands full with just the daily operations. You'll soon find yourself scratching your head, wondering what else can go wrong. Then enters pests.
Pest infestations in your business can be a complete nuisance and compromise the health and safety of your employees and customers, leading to property damage, temporary shutdown, and severe damage to your reputation. These reasons alone are why you can't ignore pests once you see them. At the sight of a single pest in your place of business, it's time to call Affinity Pest Control.
With our commercial pest control services, we believe running your business is complicated, and the last thing you need is a pest control company coming in to complicate things further.
To treat your business, we keep it as simple as 1, 2, and 3 with our three-step process:
Step One: Inspection
Step Two: Treatment
Step three: Follow-Up
One of our pest professionals will come to your facility and perform a thorough inspection looking for points of entry, conducive conditions, and other signs of pest activity. Then, we will begin your initial treatment. And finally, our follow-up services will ensure your facility remains pest-free throughout the year.
There is no industry we haven't worked with whether you own a brewery or warehouse. As a locally-owned and operated pest control company, we have first-hand knowledge about the pests of Canyon County. Through our fast and reliable services, you'll be able to get back to business as usual. Reach out to our team of experts today to begin your commercial services.
The Dangers Fleas Bring To Your Wilder Home
ignore them. And despite a flea's small size, their jump is anything but small. Fleas can jump as high as over a foot in the air to travel from host to host for blood meals.
The reason fleas are dangerous is due to their ability to carry and spread various diseases. Some of the diseases they spread include tungiasis, tularemia, murine typhus, and bubonic plague.
Quick history lesson: If you've never heard of the bubonic plague, it is one of the deadliest diseases that killed over 25 million people in the late 1600s. Thank goodness for advancements in medicine!
However, contracting a disease from a flea is still an unpleasant experience, and when these pests get inside your home, the risk of flea bites increases, especially if you have pets.
The most effective way to safeguard you, your family, and your pets from fleas are with professional pest control services. At Affinity Pest Control, we are committed to accurately identifying and treating fleas that have entered your yard and home. Call today to learn more about our safe and effective flea control measures.
Five Tips To Avoid Ticks In Wilder
Whether you're an outdoorsy person or not, the threat of ticks will make anyone want to stay indoors. As these tiny pests need blood meals to survive, it makes you wonder how they even get into your yard in the first place. 
For the most part, ticks are introduced into our yards by wild animals. So if you have things in your yard that attract wild animals like outdoor eating areas, a garden, lots of trees, or open trash cans, ticks will follow.
To avoid ticks, implement the following:
Wear long sleeves and pants when outdoors or in grassy areas. You can even tuck your pants inside your socks for added protection.
After coming indoors from being exposed to ticks, throw your clothes in the dryer at high heat for at least six minutes to kill any ticks hanging on to your clothes.
Check your pets for ticks if they've been outdoors; pay attention to their behavior to see if they're scratching excessively.
Inspect yourself and shower immediately after being outdoors.
Wear tick repellant; by making your body unattractive to ticks, they'll have no desire to bite you.
 By partnering with Affinity Pest Control and implementing the following preventive measures, you can avoid ticks. Call our team to learn more expert tips.
Mosquito Control in Wilder
When mosquitoes take over your outdoor space, it feels like the fun is over before it even starts. Not only are mosquitos a huge nuisance, but they can also potentially be a threat to your health. These flying pests can transmit serious diseases such as West Nile Virus, Zika Virus, Malaria, and more. With the help of a mosquito exterminator, you won't have to worry about hiding away inside any longer. Before you know it, you'll be enjoying your outdoor space again like you never even left. Our custom mosquito treatments are tailored to your needs and are guaranteed to eradicate the issues these pests bring into your life.
When you partner with us for our mosquito control services, you will:
Work with a highly-trained and personable team.
Receive a comprehensive inspection of your outdoor area to determine the severity of the infestation.
Get a unique treatment plan to get rid of mosquitoes for good.
Receive periodic follow-up inspections to keep pests away long-term.
And more!
Trusted Service for 20+ Years
We know the well-being of you and your loved ones is important to you, and we want you to feel like you're in the best of hands when you work with us. When we partner up for mosquito control services, you'll quickly notice how dedicated we are to what we do, and we treat each customer like our only one. For over 20 years, our main mission has been the same: to serve our community by offering safe and reliable pest control. Our company was founded on honesty, integrity, and hard work, and that's something that will never change.