Save $100 On Pest Control in Marsing
What kind of problem are you having? Select all that apply.
Pest Control in Marsing
Dealing with pests can cause a lot of unwanted stress, but our goal is to make sure you never have to deal with an infestation on your own. Our pest removal services are conducted by our highly-trained, local exterminators who do their job with passion and expertise. One way or another, pests will find their way inside your home, and we want to be there to pick up the pieces. 
When you choose us for your pest control needs, we will: 
Conduct a thorough home inspection, and choose the best course of treatment based on your needs.
Offer affordable and effective recurring treatments.
Follow up on our pest removal services, and retreat accordingly.
Provide professional education on the most effective ways to prevent pests in the future. 
Family-Friendly Pest Services!
When you're dealing with Affinity Pest Control, you'll know how serious we are about protecting your family. We pride ourselves on being a pest control company that not only puts you and your loved ones first but treats you as part of our family. You're more than just another customer to us. Serving you is a responsibility we don't take lightly, so you can rest assured knowing that you are in the best of hands with our exterminators. 
When you sign up for our full-scale pest control package, receive $100 off of your initial fee.
Image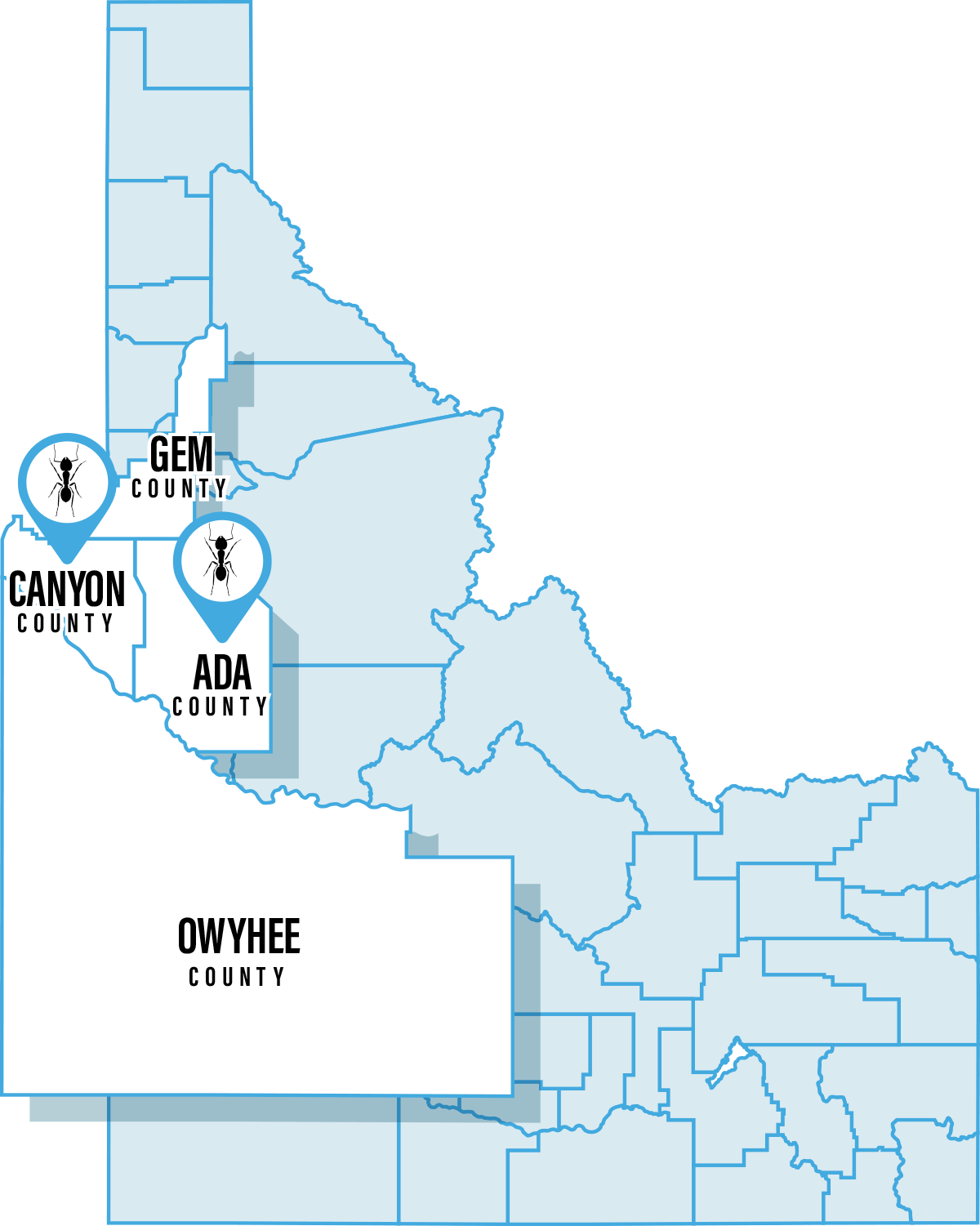 Mosquito Control in Marsing
Enjoying the outdoors should be effortless, right? Well, being in the presence of mosquitoes can make you feel like you'll never want to step foot outside again. Luckily, you don't have to settle when you have professional help available. At Affinity Pest Control, we offer mosquito treatments that will eradicate them from your outdoor area completely. We believe you deserve to enjoy your time outside, so wait no longer to get rid of mosquitoes for good. 
Our mosquito control services can protect you from the transmission of:
West Nile Virus
Malaria
Dog Heartworm
Dengue Fever
Zika Virus
Eastern Equine Encephalitis
Yellow Fever
And more!
Pest Control Services Guaranteed
At Affinity Pest Control, we have a responsibility to keep you and your loved ones safe. We are confident in our pest and mosquito removal services, and we won't stop until we've exceeded your expectations. If pests return after we've left, we'll make it right and then some. We offer same-day, and even Saturday services to accommodate you when you're most available. Life gets busy, but that doesn't mean you have to wait for the assistance you need. We want to gift you $35 off of your initial mosquito service fee for choosing us. Partner with the team that puts you first!
Rodent Control in Marsing
Dealing with rodents, and not quite sure where to turn? Don't fret! Affinity Pest Control has expert rat exterminators ready to take charge of the situation. When rats and mice take over your home, they can be sneaky, leaving you wondering how exactly they got into your home. Our team will work with you to find the source of the infestation, draw up a plan specifically for you, and get rid of mice and rats for good. When you partner up with us, you'll get:
A thorough inspection of your entire home.
Rodent traps set up in areas of high traffic.
Clear communication from beginning to end.
The option of recurring treatments, if necessary.
And more!
Expert Rodent Removal by Your Local Team
When you trust us with your home and your well-being, we understand how big of a deal that is. We provide professional rodent control with only the highest standards of exceptional customer service, top-of-the-line technology, and keeping you and your family safe in the process. On top of this, we make sure our team is always updated on the newest techniques because being highly educated is another way we can serve you better. We've been protecting the homes of countless families for over 20 years, and we don't plan on stopping anytime soon. Trust us to get the job done right, and we'll exceed your expectations!
Termite Control in Marsing
When it comes to termite control, trust in our veteran-and-locally-owned termite company in Marsing. We offer comprehensive services that will get rid of termites and prevent future infestations. Here's what you can expect when you choose us:
Ongoing Termite Control: Marsing's climate creates the perfect environment for termites to thrive. That's why we offer ongoing termite control to ensure your home remains protected. Our treatments are designed to eliminate existing termite colonies and create a protective barrier around your home.
Comprehensive Termite Inspections: Our termite exterminators will carefully inspect your home for signs of damage and determine the severity of the infestation. This allows us to design a customized treatment plan that meets your home's specific needs.
Effective Termite Treatment: We use Termidor, a highly effective termiticide, to eliminate termites. Unlike other products, Termidor is undetectable to termites, allowing them to continue foraging through the treated soil. This ensures the entire colony is eliminated.
Same-Day Service: We understand the urgency of termite infestations, which is why we offer same-day service. As soon as you suspect you have a problem, we'll be there to provide relief. You won't have to sit around and wait for a solution.
Locally-Owned and Trusted: As a locally-owned pest control company, we understand the frustration and fear that comes with finding termites in your home. We'll treat your home like it's our own, providing you with the best treatment possible every time.
Don't wait until termites cause extensive damage to your home. Contact us for reliable termite control services in Marsing, and ensure the safety of your home and family.