Same-Day Pest Control in Caldwell
What kind of problem are you having? Select all that apply.
Pest Control in Caldwell
For more than two decades, the local experts at Affinity Pest Control have kept homes pest-free. Veteran-owned and operated since day 1, we bring a philosophy of service to each job. So when you need quality pest control in Caldwell, look no further.
There's no need to put up with pests in your home. With available same-day service when you call before noon, the best pest control in Caldwell can be yours right now. When you hire us, you're choosing a team of experienced, reliable pest exterminators who won't stop working for you until every pest in your home is gone. Our work doesn't stop there, though. We work just as hard to keep pests from coming back and, if they ever do, we'll re-treat.
When you choose Affinity for pest control in Caldwell, you'll receive:
A free home inspection from a certified exterminator. 
A customized pest control plan, designed to address your needs.
Pest exclusion education from a local exterminator.
Flexible scheduling, including Saturday appointments. 
Follow-up inspections and available recurring service.
And more!
Image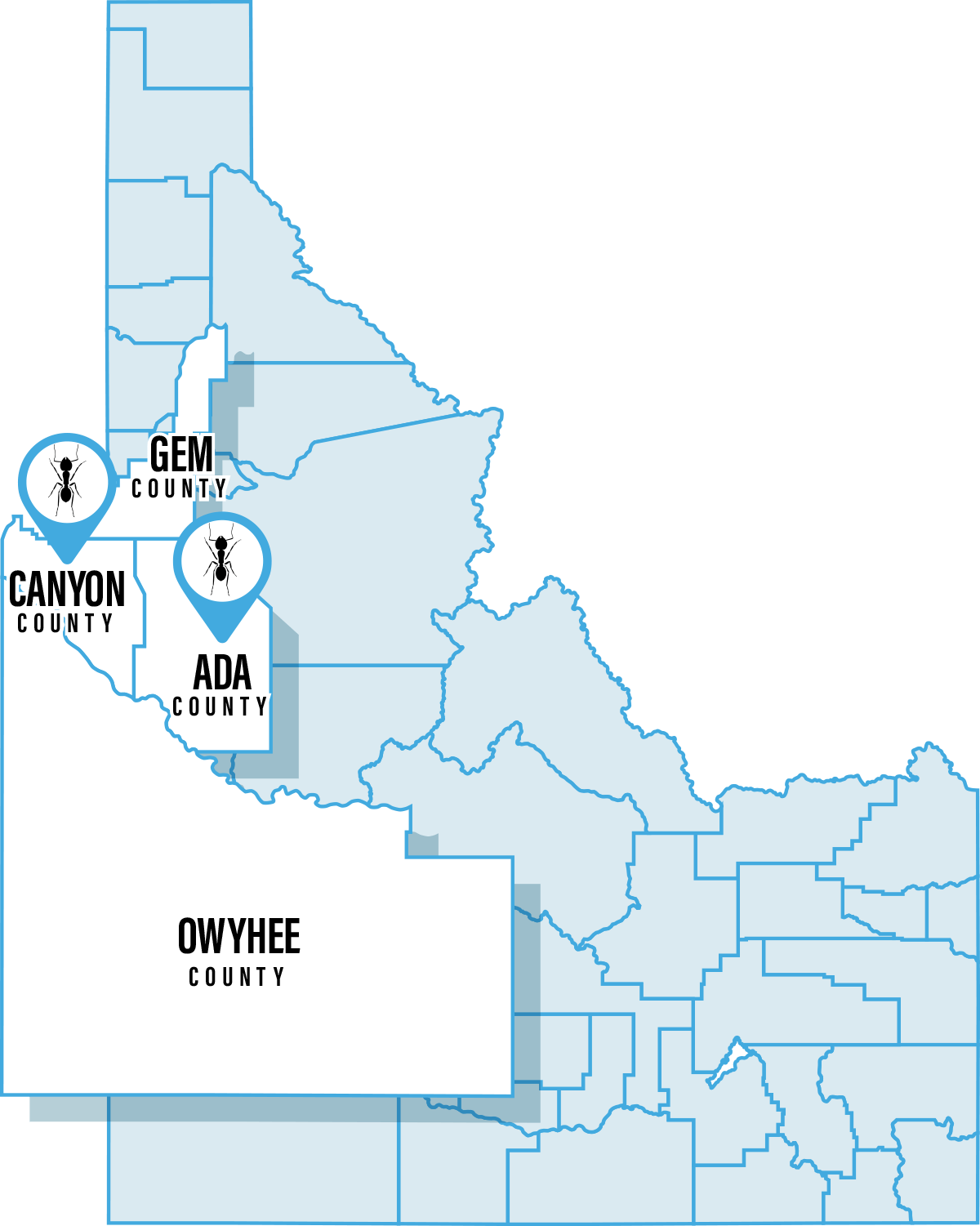 Protection from a Variety of Pests
At Affinity Pest Control, each exterminator brings years of experience into your home. Over our more than 20 years of service in Caldwell, we've developed protocols to combat every pest you can imagine. No matter which pest targets your home, we can get rid of it.
Our exterminators protect you from: 
Ants
Earwigs
Spiders
Roaches
Termites
Bed Bugs
Mosquitoes
Rodents
Wasps and stinging insects
And many more!
Bed Bug Control in Caldwell
When you just want to settle down for a night of restful sleep, nothing can interrupt that quite like a bed bug infestation. Bed bugs excel at sneaking into your home and, once they're established and breeding, each female can lay 12 eggs a day! This means an infestation can spiral out of control in no time. Once you notice the signs of bed bug activity, such as itchy bites, bloodstains, and a musty order, there's no time to waste. Call us at 208-607-3898 right away for treatment!
Our bed bug control in Caldwell includes:
A free bed bug inspection to identify hiding spots and the severity of your infestation.
Complete elimination of all bed bugs. 
Family-friendly products that keep your loved ones safe. 
Flexible service options that work with your schedule.
And more!
Mosquito Control in Caldwell
We've all been there: outside on a beautiful day, only to have it spoiled by the itching bites and buzzing irritation of mosquitoes. At Affinity, our mosquito control doesn't just focus on one-time spray treatments. Instead, we focus on long-term control that keeps your yard and community safe for good. 
Our mosquito control in Caldwell includes:
A free inspection of your yard and surrounding area.
A customized plan that meets your family's needs. 
Protection from mosquito-borne illnesses like Malaria, West Nile Virus, and Zika Virus.
Flexible service options. 
And more!
Rodent Control in Caldwell
Have you ever walked into the kitchen only to see a mouse or rat scurrying across the floor? If so, chances are there's plenty more where that one came from and you're the victim of a full-blown rodent infestation! Though nerve-wracking as it may be, quality rodent control in Caldwell like you'll get from Affinity Pest Control will make even the most severe infestations a thing of the past. With Idaho's finest exterminators and the industry's most advanced tools and techniques, we're the team to trust to give you back a rodent-free home. Time is everything when it comes to battling mice and rats, so give us a call today! 
Keep Your Loved Ones Safe and Healthy
Rodents have a bad reputation for a reason. Their ability to spread diseases like Typhus, Hantavirus, and even Plague is well-known and poses a serious threat to communities across the state. Unfortunately, though, the dangers posed by rodents of all kinds go even further than that. They're among the most destructive household pests you'll ever encounter, capable of causing significant structural damage to your home and even causing electrical fires. All of this is to say that you really don't want rats or mice in your home, so look to the local rodent control experts to keep them outside! 
Termite Control in Caldwell
Finding a termite infestation is stressful. These pests can easily cause thousands of dollars in damages that homeowners insurance doesn't cover, leaving you to foot the bill. For an easy way to get rid of termites, trust Affinity Pest Control. Our termite control in Caldwell uses Termidor HE, which begins to work in just a few hours. This solution is undetectable to termites, so they'll continue to ingest it until the entire colony is eliminated. So when you need to get rid of these bugs, trust our termite exterminators in Caldwell.
Our termite treatment includes:
A thorough termite inspection to look for signs of damage.
Tailored treatment based on the severity of the infestation.
Termidor HE applications around your home's perimeter.
Free re-treatments if termites come back.
Same-Day and Saturday Servicing
We know the misery that accompanies waiting around all day for a pest problem to be addressed or bending over backward to keep an inconvenient appointment. That's why, at Affinity Pest Control, we don't expect you to do any of that. We're happy to offer same-day service when you call before noon and available Saturday service to work around your schedule. If you want a pest control company that works for you, not the other way around, the choice is clear.